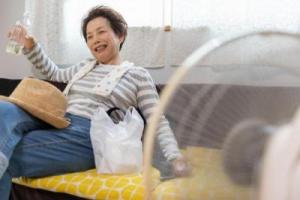 What is Senior Cool Care?
It is a program sponsored by Dominion Energy, managed by the Department for Aging and Rehabilitation, and is administered by VPAS. The program provides a limited number of fans and/or air conditioners those eligible, who need additional cooling in their homes. The program is seasonal and runs from May 1 through October 31, 2023. Supplies are limited and are available on a first come first serve basis and must be applied for. 
Who is eligible?
Adults aged 60 and older with income of no more than $1,823 for a 1 person household and $2,465 for a 2 person household

Must reside in Staunton, Waynesboro, Augusta County, Harrisonburg, Bath, Highland, Rockingham, Buena Vista, Lexington or Rockbridge.
How do I get more information? 
In Harrisonburg/Rockingham: Call Linda Nipe at 540.615.5341
In Staunton, Waynesboro and Augusta: Call Pam Bennett at 540.949.7141
In Buena Vista, Lexington and Rockbridge: Call Laynee Knick at 540.261.7474
In Highland and Bath: Call Harmony Leonard at 540.468.2178
*This program is seasonal.