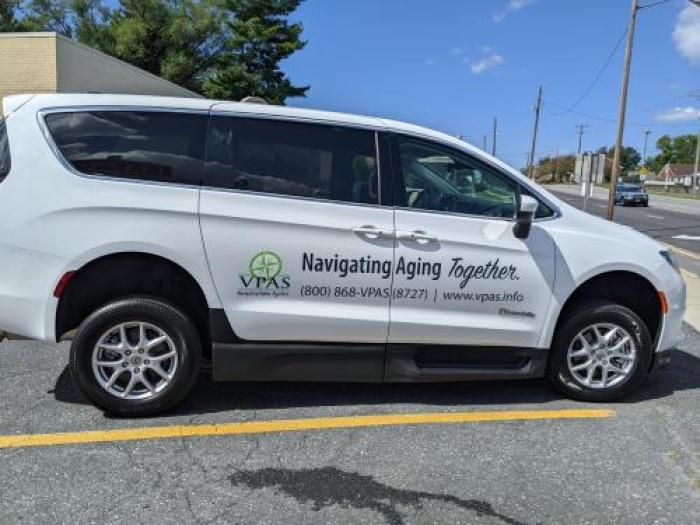 Transportation is an issue for older adults who can no longer drive but still need to get to appointments and other life necessary destinations. All of VPAS' service areas are now offering Senior Transportation (with some limitations) and may be able provide transportation to routine medical appointments, grocery stores, pharmacies and banks when no other transportation options are available. While there is no formal fee for this service, VPAS can advise you on a suggested donation amount to help cover the high cost of the service.  
What Our Riders Say About The Senior Transportation Program...
"I decided to quit driving because I was no longer comfortable behind the wheel.  Having access to VPAS' transportation program gave me another option when family or friends couldn't give me a ride." Jane
"Getting to the grocery store is a challenge now that I no longer drive.  I'm glad to have this community resource available."  Mike
Senior Transportation funding generously provided by:
Title III-B, Older Americans Act
Title III-E, OAA
Augusta Health
Community Development Block Grant thru the City of Staunton
Local Jurisdiction Funds
Contributions from Clients and Families and Community Members
RMH Foundation
Sentara Cares
United Way
Community Foundations
What are other transportation options in Harrisonburg and Rockingham County? 
What are other transportation options in Staunton/Augusta/Waynesboro?
What are other transportation options in Buena Vista/Rockbridge/Lexington?