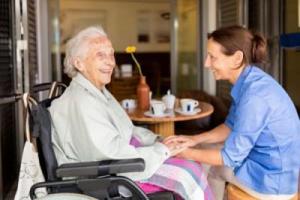 Caring for an older loved one can be deeply fulfilling, but it can also cause tremendous stress and anxiety.  It's important to remember you are not alone.  Help is available.  Have specific questions?  Visit our Caregiver FAQs page.
VPAS Confident Caregiver Workshops and Support Groups 
Meet fellow caregivers on the same journey as you.  Share ideas, concerns, and questions.  Learn about new opportunities that will help you take better care of yourself and your loved one.  Topics include: aging in place, stress management, dementia, dealing with difficult emotions (including partner emotions), communications skills building, physical activity and preventing injury, healthy eating and medication management, planning for the future, and more. Regieter for the upcoming Confident Caregiver Conference in September!
One-on-one phone support is available as well.  Contact us for more information.
Organizations that Can Support You in Your Journey
Dementia Fact Sheets
---