Issues in Aging Radio Show airs the 4th Monday of each month on WSVA 550 Am and 92.1 FM at 9:15 a.m.  The show is co-hosted by Jim Britt and Beth Bland, VPAS Director of Senior Services in Harrisonburg and Rockingham County.  In this podcast, VPAS Executive Director Jeri Schaff talks about COVID-19 vaccines and the VPAS annual report.  Listen here. 
Wondering how to use Zoom for Virtual Events?   
VPAS Rockbridge Phone Bingo
Where there's a will, there's a way.  Maybe we can't gather in person, but we can still play bingo together.  Game after game of fun and laughter.  Get in on the action.   Call 540-261-7474 to register. 
Dealing with Dementia Workshop 
A family caregiver workshop designed to help you understand dementia, deal with problem behaviors, handle stress and find more time for yourself. Includes a 350+ page Dementia Caregivers Guide.  Participants must have a smart phone, tablet or computer with a microphone and camera to participate.
Thursday, July 22 from 1:00-5:00 p.m.  Register here or call 540-615-5341 by July 16 in order to receive your guidebook in time. 
The Confident Caregiver Hub is a series of workshops presented by industry experts, including VPAS staff, to empower you in your role as a caregiver. 
Tuesday, May 18, 3:00-4:00 p.m.: Mindful Meals - 

 In this session, Bridgewater Retirement Coomunity nutritionist Laura Spicer shares about mindful meal and snack prep, hydration, and the impact of our emotional wellness on our physical health. 

Workshop participants will meet online. Zoom link provided upon registration. 

Register

 

here

 or call 540-615-5341
Mrs. C's Pickers and Singers Concert: I Believe in Music
Lunchtime entertainment with Ray Blouin and Barry Sullivan to lift your spirits - folk music style.  We've got voices, guitar, banjo and dobro on tap for this virtual summer concert.  What's a dobro, you ask?  Join us and find out! 
Friday, June 25, 12:30 p.m. - 1:15 p.m
Chair Yoga with Tommy 
Gentle exercise from the comfort of home. Chair yoga is practiced sitting on a chair or using a chair for support.  It can reduce stress, improve balance and mental clarity, and promote relaxation.  All you need is a chair and an internet connection for this peaceful exercise session.  Access pre-recorded classes here to participate from the comfort of your own home.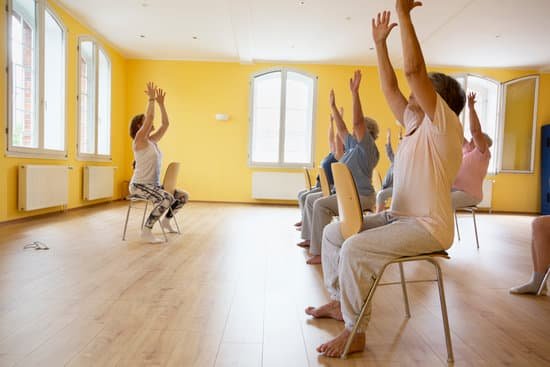 Issues in Aging Radio Show -
4th Monday of each month,
WSVA 550 AM or 92.1 FM at 9:15 AM
Hosted by VPAS Director of Senior Services in Harrisonburg and Rockingham County, Beth Bland.
Listen to a podcast of the October 25, 2021 show here.
You'll find music, exercise and workshops on our YouTube Channel.  Become a subscriber so you don't miss a thing!